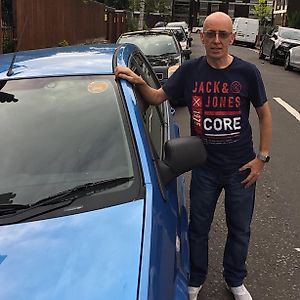 Member since December 2017
Last seen 15 hours ago
120 reviews
9 minutes 9 mins
average response time
100%
of requests accepted
I joined a car club four years ago, as i wasn't using my car much. But as soon as i listed it, i was getting bookings. it wasn't long before i got a second car, which also went out every weekend.
Then a 3rd and 4th.. Car clubs have come and gone but i've moved around to find the best and now have 3 ford fusions on here.
from 1.4l manual to two 1.6l automatics.I'm running a small car rental business from home...
The success and experience has been amazing, meeting some lovely people who have become friends who regularly book my cars. to one off booking as someone's car is in the garage.
I'm Located 2 mins from Streatham common mainline station andi have had customers from all over London and the world using them.
the cars are frequently checked with a twice yearly oil change and annual servicing all done by Station garage around the back from me. who can confirm that these cars want for nothing. and out of over 400 rentals i have had 3 unforeseeable breakdown.