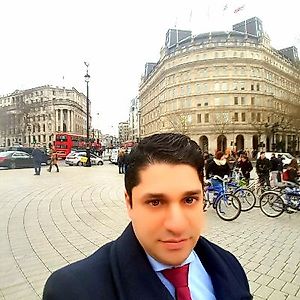 Member since December 2017
Last seen 1 year ago
3 years 3 years ago
last hiya
rami has received 2 reviews
Jonathan S 20 Jul 18
"This is the 2nd time Rami has rented my car and again, he was punctual, courteous and patient (we had an issue with his phone that needed resolving). He took great care of the car and was excellent in all his communications. I would be delighted to rent again to Rami."
Driver
Jonathan S 13 Jun 18
"Rami left the vehicle cleaner than when he took it (it was last minute, so I didn't get a chance to clean it as well as I'd liked). He was a pleasure to deal with."
Driver