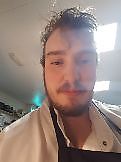 Member since February 2018
Last seen 1 year ago
2 years 2 years ago
last hiya
Seamus has received 3 reviews
Graeme R 19 Feb 19
"Fantastic hiya as always 👍"
Driver
Graeme R 08 Jan 19
"Second time I've hired to Seamus, absolute gent and even left my car with an additional £30 of fuel. Along with a radio station called JUICE that I've never heard of and liked so much that i've not switched back to radio - thank you. "
Driver
Graeme R 16 Apr 18
"Seamus is a great driver and I would happily rent my car to him again. Seamus was on time, took great care of my car and it was a pleasure to meet him. I look forward to many more rentals with Seamus"
Driver