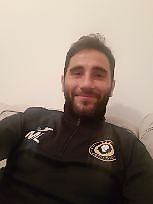 Member since October 2018
Last seen 6 months ago
6 months 6 months ago
last hiya
I've been driving for over 10 years and never had an accident (touch wood). I am quite chilled as person and the way I drive reflects it.
Michele has received 2 reviews
John C 24 Jun 19
"No communication before or throughout the booking dropped the car back early, but not at my address as there were no parking spaces, and didn't message to tell me where it was parked. Only after messaging him to ask where the car was he let me know, and also told me that he didn't fill up the tank as his girlfriend had fallen ill. unfortunate circumstances, but really inconvenient for me, booked via quickstart"
Driver
Driver