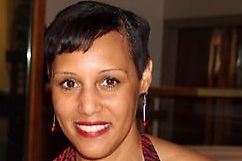 Member since November 2018
Last seen 6 days ago
21 reviews
2 hours 2 hours
average response time
This little car does what it says on the tin! Nippy, Satnav, bluetooth enabled, great on petrol as hybrid. Please note I work one-to-one with clients for work, this means that I cannot always respond to messages/bookings straight away. It may take me some time to respond depending on how busy I am. But I WILL get back to you as soon as I am able to.
Congestion Charge & Dartford Crossing Autopay set up
Please observe my daily milage limit before booking
This car is petrol. Car will be given clean, please return in same condition (no litter).
If you are new to driving a hybrid there will be an instruction sheet in the car. The main thing to remember is to press the brake pedal when you start the ignition. Please refer to the Quickstart guide also if you are new.
Anti-bac wipes, disinfectant and hand sanitiser will be in the car for your use.
If you have any technical problems PLEASE CONTACT HIYACAR on the chat line or by phone, or check the FAQ's.