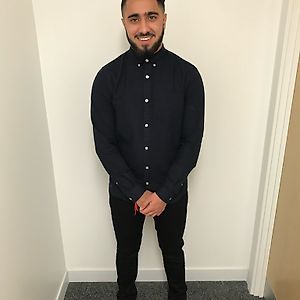 Member since September 2021
Last seen 4 weeks ago
1 month 1 month ago
last hiya
Hey, here's a little bit about me!
I am a recent graduate with First-Class Honours in Accounting and Finance currently in a Graduate Trainee Position in General Management for a company in the Energy and Services Industry.
I am an avid fan of various sports including football, cricket, mixed martial arts and boxing. I like to play football weekly with friends and cricket during the season at my local club!!
I enjoy watching sports in general!
I am also enjoy cooking, watching documentaries and travelling. I enjoy learning how to cook dishes that I grew up eating and documentaries about anything everything. However, the latter of these three hobbies has been to do given the pandemic!
I also enjoy 'brain training' activities and most recently finally learned how to solve a Rubik's cube!
I was born and raised in London and have virtually spent my entire life here. However, I spent my university years in the East of England and have spent a short time living in the West Midlands!!!