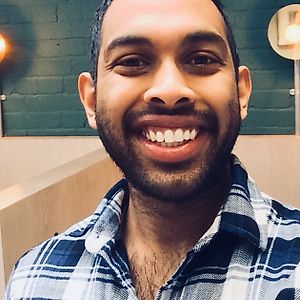 Member since April 2017
Last seen 1 month ago
1 month 1 month ago
last hiya
Ravi specializes in developing sustainable entrepreneur projects, travel nursing, national level public health and international nursing lecturing. He has finally embraced being a multipotentialite, someone who has many different interests and creative pursuits in life. He has extensive management and leadership experience with healthcare professionals and working with hospital systems, most recently through the State (County) and National (Federal) government and contract advisory positions.
Ravi has received 2 reviews
Eleonore K 23 Mar 21
"No problem, Ravi is a great driver!"
Driver
Eleonore K 21 Dec 20
"Ravi is a.great driver! Car came back clean, on time, refueled and Ravi also made sure to check with me about congestion zone stuff which I appreciate! I would hire my car again to him 😊😊"
Driver