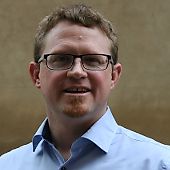 Member since December 2017
Last seen 1 month ago
1 month 1 month ago
last hiya
Hi, I am Jonathan Godney and I like hiring because it gives me the convenience of hiring something when where it is needed. Thank you for making your vehicle available.
Jonathan has received 2 reviews
Nicholas F 23 Mar 18
"Good driver, left the car as he found it, filled with petrol, and communicated well."
Driver
simon H 20 Mar 18
"Good renter. Recommended. "
Driver