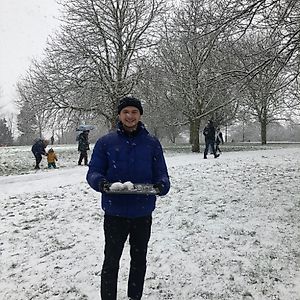 Member since February 2021
Last seen 2 months ago
9 months 9 months ago
last hiya
Hiya! I'm Isaac, I'm a trainee fitness coach living in Lewisham. I've been driving for 6 years, I'm very responsible (no stig action!), I've done multiple trips from Cornwall all the way up to the outer Hebrides in Scotland. Also driven around the Lake District and snowdonia national park! I hope you'll consider me for your rental car! 👍🏻
Cheers!
Isaac George has received 3 reviews
Gloria I 26 Apr 21
"Always communicates excellently and work with the host to ensure that the rental goes well, and also a repeated customer. Isaac is the idea client. Thank you Isaac"
Driver
Gloria I 18 Apr 21
"Nice customer and I will be happy to rent to him again."
Driver
Tom O 19 Mar 21
"Great driver and nice guy!"
Driver